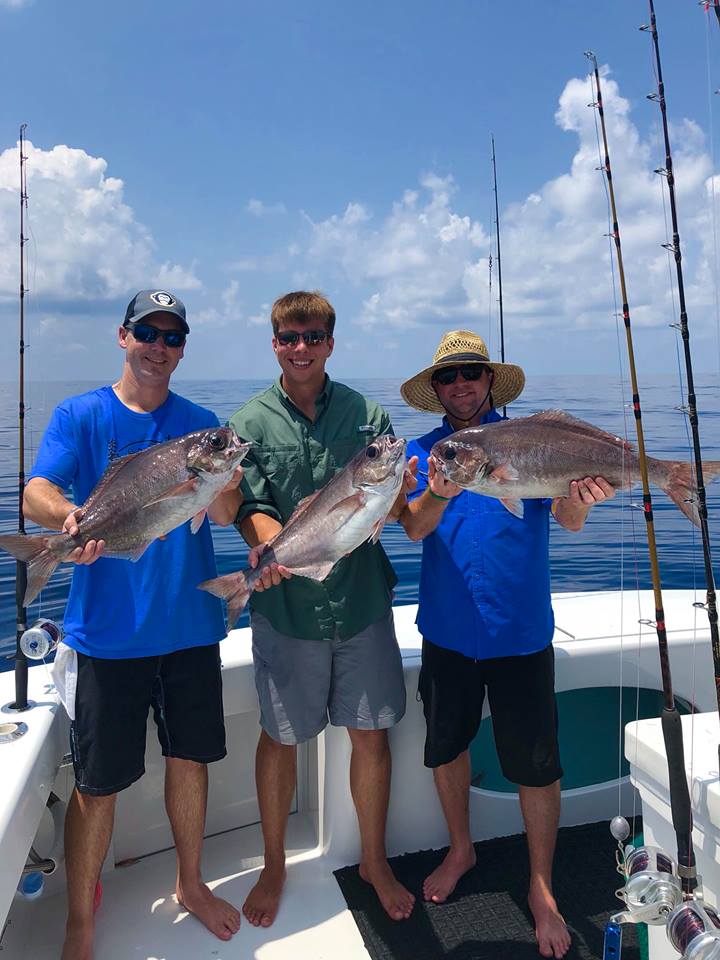 Galveston Offshore Fishing Charters in the Gulf of Mexico
Make the best of your vacation on one of our Galveston offshore fishing charters. Experience red snapper fishing and yellowfin tuna fishing on our charter boats to make the best of your trip.
License & Fuel
We are dedicated to making sure you have fun and stay safe, however everyone must have a fishing license to go offshore.
Texas law requires everyone 17 and older to have a fishing license with a saltwater endorsement. We sell fishing licenses in our office if you arrive 45 minutes before you scheduled departure time. If you are a rider and will not be fishing then you do not need a license.
You may also purchase your license from Walmart™ or Academy™ or online at https://tpwd.texas.gov/. The maximum number of guests is six, and the average trip goes out to 50 miles, although our extended Blue Water trips vary in range.
All trips have a fuel surcharge, and this charge is required because of the varying costs of fuel. Before we leave, we explain all the fuel charges to you.
Captain's Orders
All guests must consider Captain Walker as having the final word on all plans. He chooses the location and size of any keeper fish. In order to ensure that you and your party have the best possible time, it is important that everyone is agreeable to this before departure.
We work hard to keep you safe and make the trip both productive and cost-effective. Not only do we respect our fishing resource, we also respect you as patrons.
Our Boat
Katana
The "Katana" a 57 foot Blackwell custom center console designed for speed and fuel efficient with 1800HP engine. Forward cabin with 4 bunks, stand up shower with head and plenty of covered seating. This vessel was designed by captain Johnny Walker and built with the help of craftsmen at Blackwell Boat Works, NC.
Contact Us Today!